Partnering With You
We're big on vertical gardens, but our expertise doesn't end there. We work with architects, designers, developers, property owners and contractors to plan, design, install and maintain greenery of all kinds.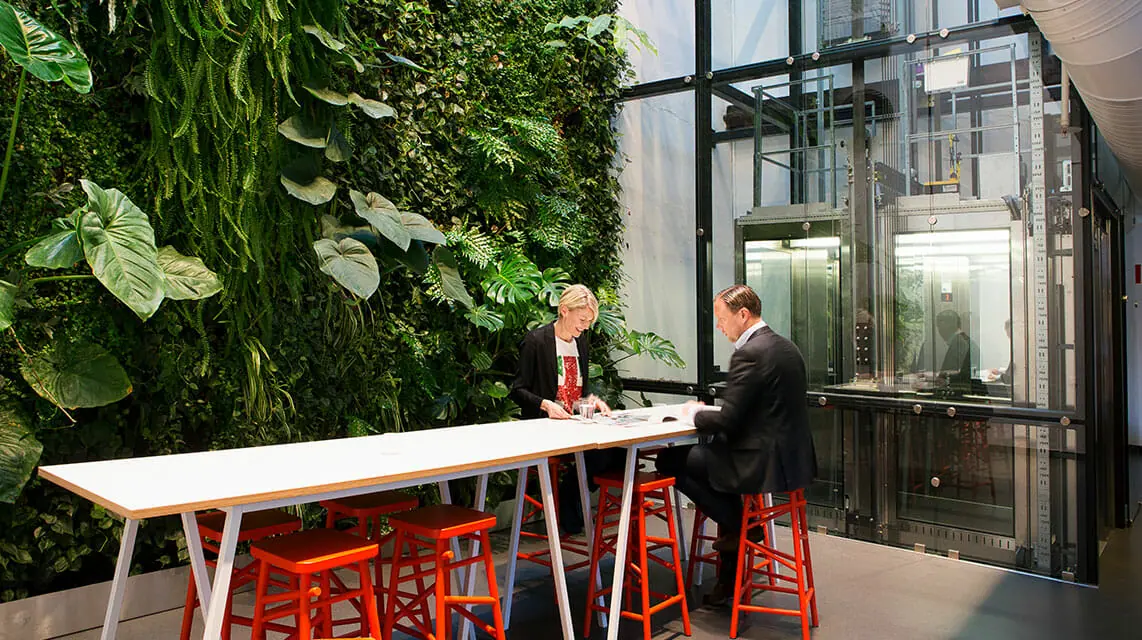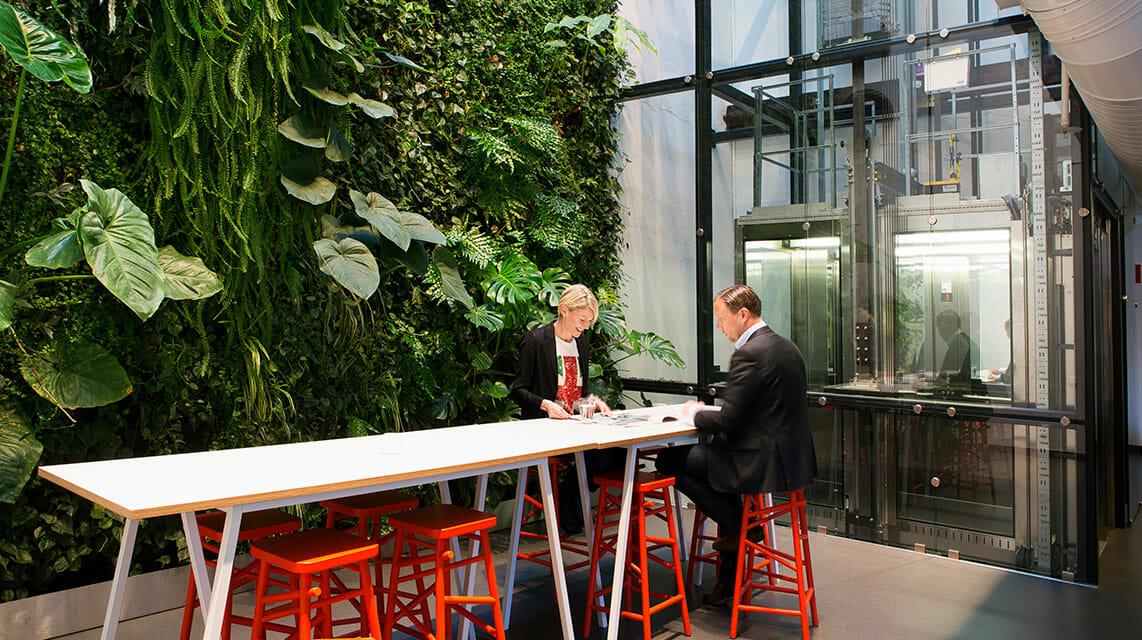 Our Services
Consultation and Planning
All our projects are undertaken collaboratively in dialogue with you and your team, and our plant integration planning is tailored to the unique features of the space — what you want to accent or hide — and its site-specific conditions.
Design
We believe greenery deserves the same attention to detail as any other design element. We custom design every project, taking into account factors like layers, texture, contrast, colour and blooming while selecting the right plant for the right location to ensure a long-lasting garden that radiates life and replicates the richness and diversity of nature.
Project Coordination and General Contracting
We'll manage the project in collaboration with you from beginning to end, coordinating with contractors, subtrades and other partners to install and service the living wall, green roof or other installation. Wallemi doesn't offer plumbing and electrical work but will coordinate with contractors and tradespeople to have these systems in place.
Construction and Installation
The vertical garden supporting structure, including irrigation, drainage and electrical systems, is constructed and thoroughly tested before we proceed with planting. Vertical gardens are equipped with integrated drip irrigation that automatically waters and fertilizes the plants. We have a range of models available — from simple, self-contained recirculating systems to remote-monitored, web-based systems with moisture and temperature sensors — all designed to minimize water waste, with a loss of less than 10% of the 1 to 1.5 litres of water per square metre a day.
Interior and exterior planters, garden roofs and moss walls are constructed as per our client request. Working with our clients and partners, we deliver multiple products to green any surface and environment.
Maintenance
A Wallemi design means quality, longevity and ease of maintenance to save money in the long term. While our competitors typically replace 15 to 25% of plants a year — costing thousands in plants and labour — we replace only 1 to 4%, thanks to better-quality walls designed to promote plant health. We also include a one-year warranty on plants and equipment, plus the first year of maintenance, in the construction cost. We encourage clients to look past the initial investment of a Wallemi wall and focus on the long-term benefits of reduced maintenance costs and peace of mind that your wall and plants will be thriving for many years to come. Just ask our clients, living walls are a design asset you will grow to love.
Maintenance packages for our vertical gardens range from weekly to monthly and are customized to suit your needs and budget while ensuring the integrity of the living installation. The natural and artificial lighting is monitored, nutrients are adjusted through the watering system, plants are pruned, replaced or removed accordingly, and pests are mitigated in the early stages to prevent the need for heavy pesticides.
Maintenance packages of all interior and exterior planters and garden roofs are tailored per installation. Working with our partners, we create a maintenance schedule that meets the specific needs of the product and fits within your budget. For our moss walls, they are preserved and require no water, light or maintenance. Should you have any questions after installation, we are just a phone call away!
Warranty
We understand that some won't survive the stress of planting, so we include a one-year guarantee on the wall and all plants, replacing any that don't make it. We can also make seasonal updates, like poinsettias at Christmas or orchids in the spring.
Our Products
Our gardens and green walls are vibrant ecosystems that thrive and evolve over time, surrounding you with brilliant greenery year-round — even in the harshest of winters or dimmest of spaces.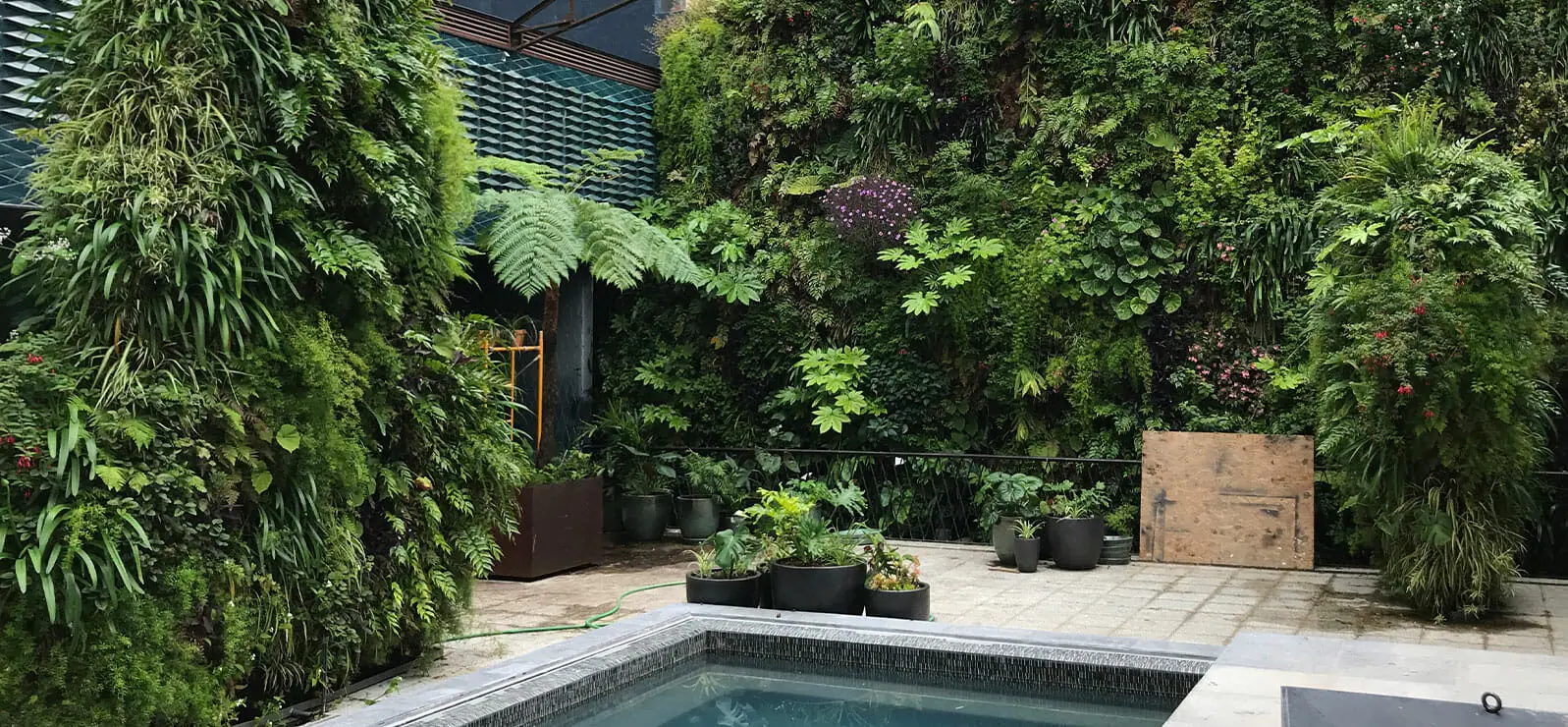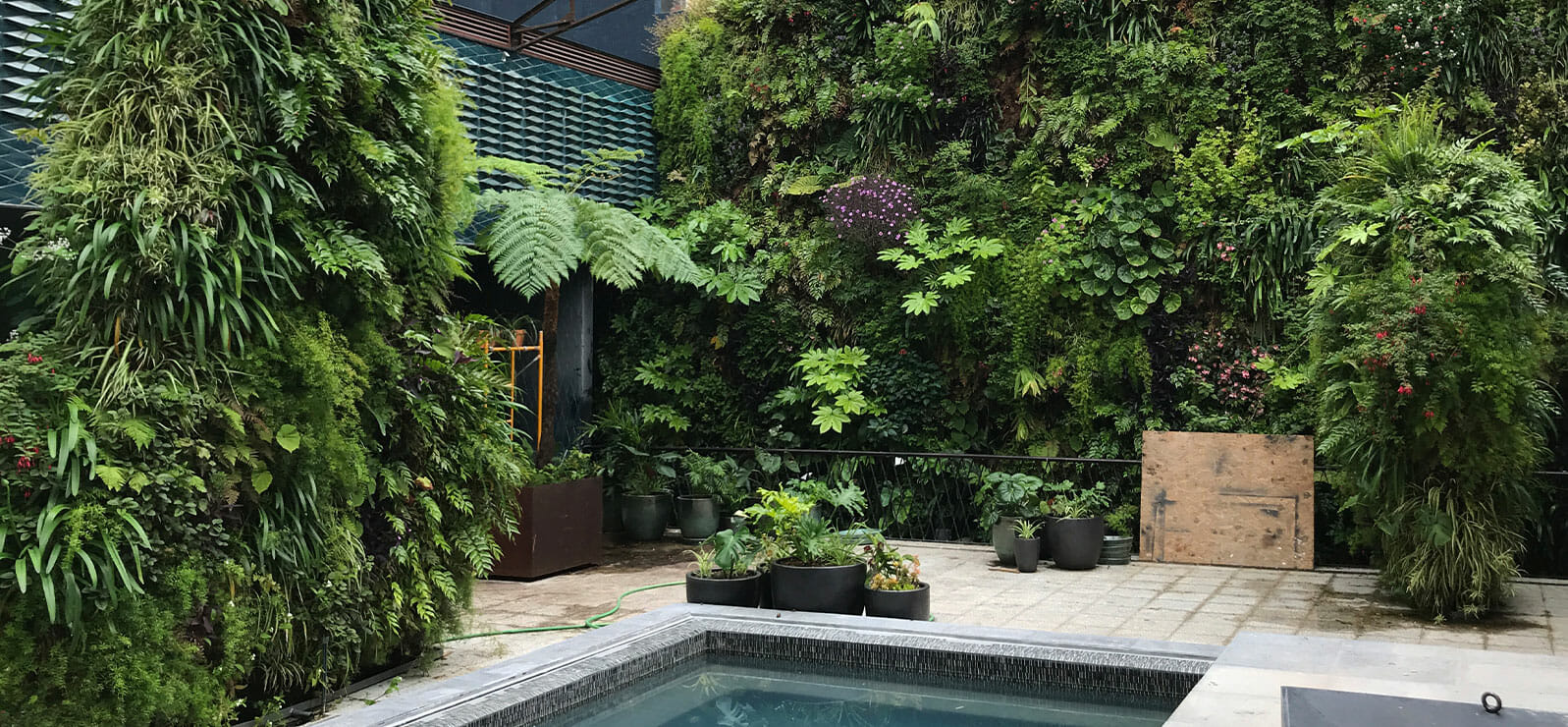 Projects
Our gardens are distinguished by their vibrant health, rich biodiversity and resourceful growth. We hope they speak for themselves.
Browse Projects